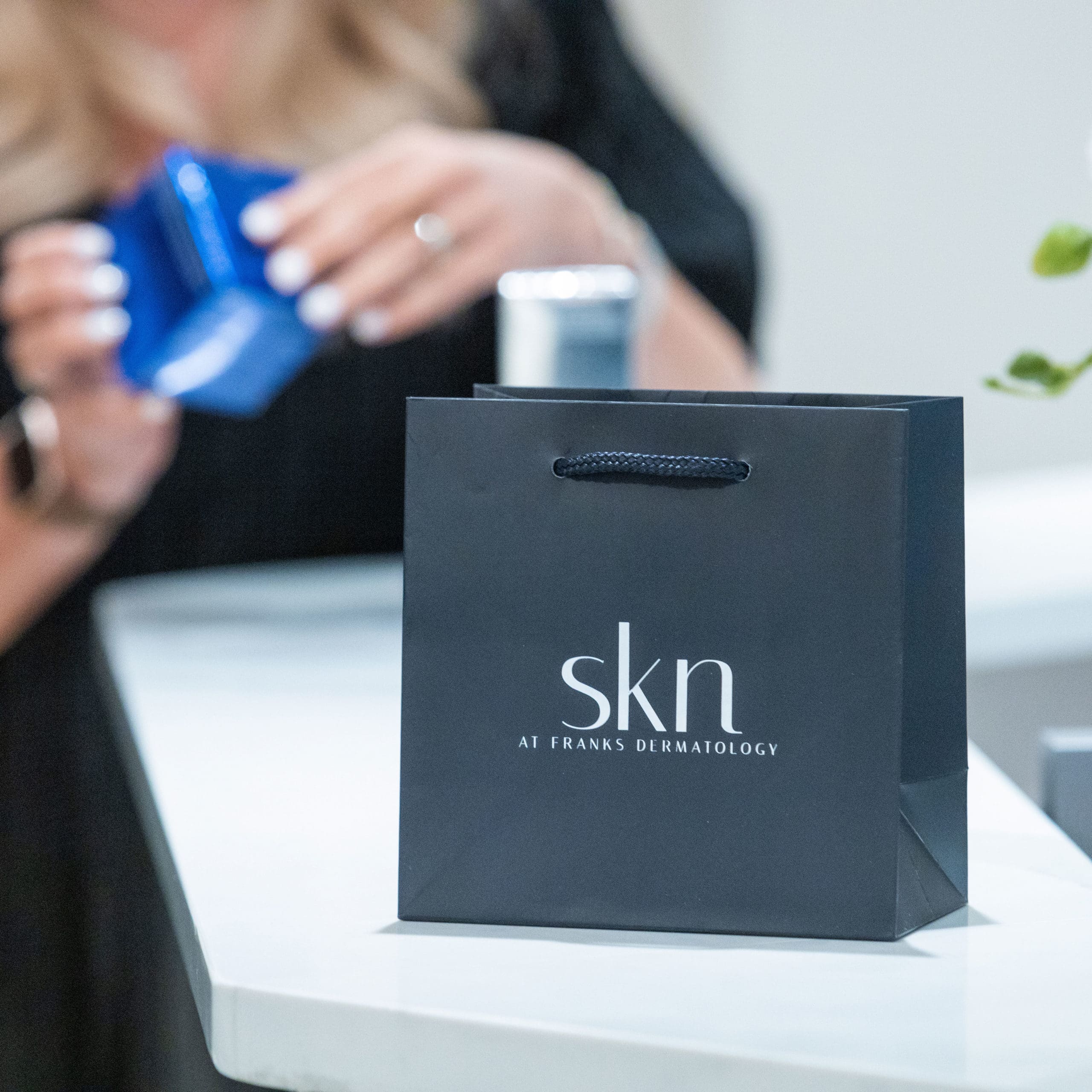 Beauty on a Budget at SKN
Wouldn't it be great if we could afford all the filler, Botox, or laser procedures we wanted to keep our skin healthy and youthful?  We can dream, but most of us are on budgets and can't afford to spend an unlimited amount of money on our faces.
The good news?  You can stay on budget and maintain healthy, youthful skin.  A couple of common misconceptions about non-surgical cosmetic treatments are that A) they're expensive, and B) you can't just do one thing…you have to do it all.  Well, we're here to tell you that you don't have to break the bank to feel confident in your appearance!
You don't have to address every area of your face.  Pick one area, and work on that first.  If your budget is $200, you can't fully correct your entire face.  Instead, focus on what's bothering you the most:
Do crow's feet drive you crazy?  Fix those and leave your forehead alone!

If you're unhappy with your thin lips, plump them up with filler and don't worry about your smile lines.

If sun spots, acne scarring, or uneven skin texture is what bothers you, focus on laser resurfacing instead of injectables.
Choose the right injector.  Non-surgical cosmetic treatments can be very affordable and very effective if you go to the right injector—meaning, someone who will guide you on what will work best for you and your needs.  You need to choose someone who is properly trained, honest, and gives you realistic expectations—not someone who will just tell you what you want to hear!
Set up a plan.  Everything doesn't have to be done at once.  You can do a little at a time to correct and prevent!  Talk with your injector about what things bother you and what your budget is, and he or she can help set up a plan that covers your major concerns and still stays within your budget.
Get rewards for looking your best.  Two of our favorite ways to help patients save are ASPIRE and Allē.  With these rewards programs, you can earn points for getting treatments at SKN that can be used toward your next treatment!
No one should ever go into financial debt to improve their skin.  Take a look at your budget and goals and have a talk with your doctor or nurse about feasible, affordable skincare plans.  You can set up a consultation at SKN by clicking here or calling (501) 859-8973.  We're happy to help!
SKN at Franks Dermatology
Location
Simmons Bank Plaza Building
4220 North Rodney Parham Rd., Suite 102
Little Rock, AR 72212
Phone + Information
Clinic Hours
Monday – Thursday: 8:30 – 5:00
Friday: 8:30 – 2:30