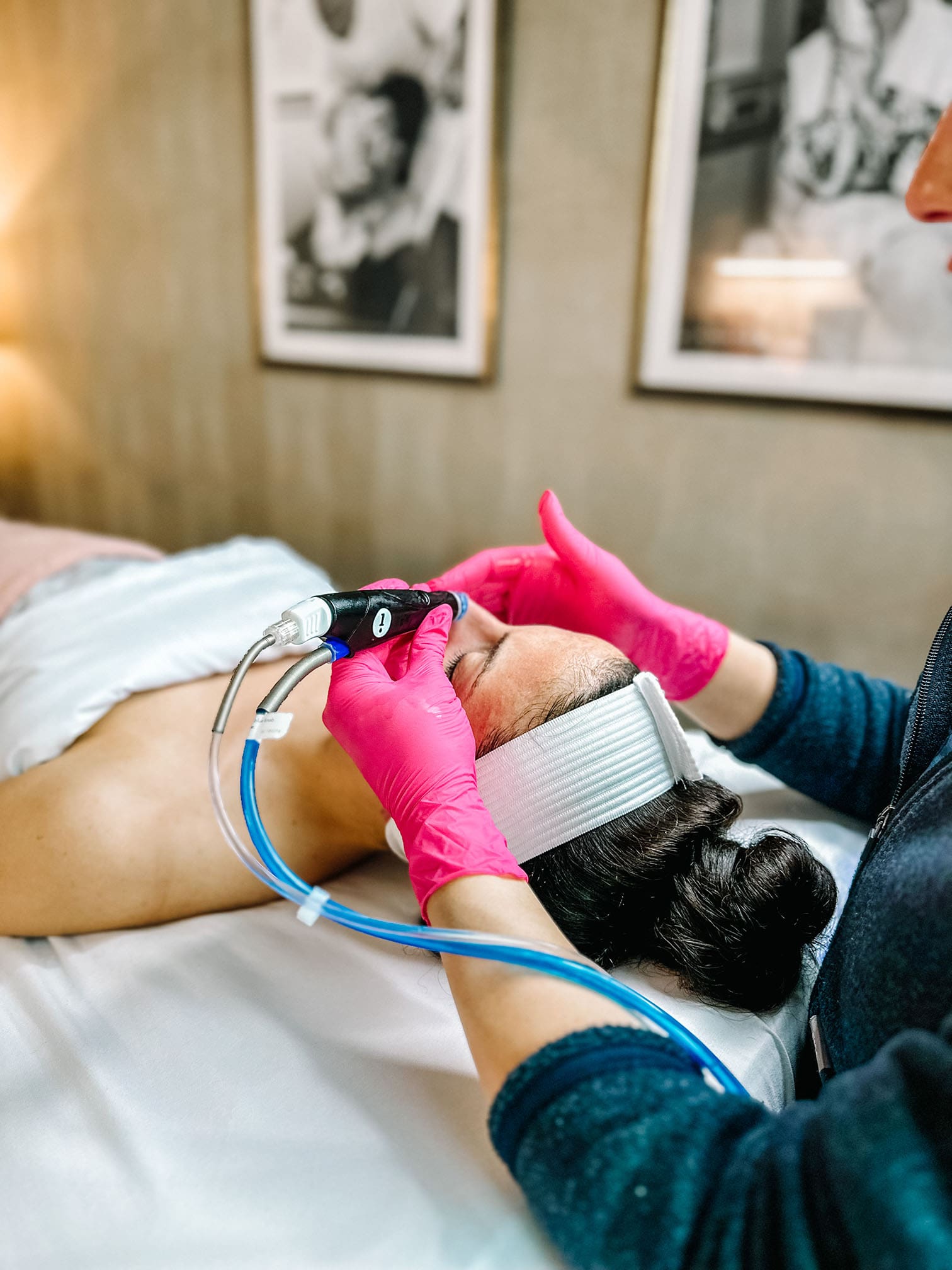 Hydrafacial Treatments
This treatment deep cleans, exfoliates and rehydrates using HydraFacial's patented vortex fusion technology and super serums, followed by LED lights to infuse the products.
This treatment includes everything from the Signature HydraFacial plus a clarifying booster and extractions.
This treatment requires at least one previous HydraFacial treatment in clinic before booking. This facial includes the most aggressive physical exfoliation using a wet diamond, microdermabrasion tip.
This treatment offers everything from the Signature HydraFacial and begins with dermaplaning exfoliation. Dermaplaning removes the top layer of skin, by using a medical grade scalpel, providing great exfoliation while also making the serums infuse deeper into the skin; giving you a more effective treatment while maximizing your glow.
Our SKN signature male facial is specifically tailored for male skin. After deep pore cleansing with invigorating exfoliation and extractions, you will experience the benefits of a customized treatment specifically tailored to your skin needs. Have facial hair? No problem. Our licensed aesthetician uses a more aggressive tip to reach the skin beneath the hair. The facial is ended with our Men Solo Hydrating Defense serum by SkinBetter Science that is specifically engineered to protect the male skin from daily signs of aging.
Keravive HydraFacial Treatment
Keravive benefits anyone who wants to improve their scalp health. Its especially helpful to men and women experiencing dry, itchy, irritated scalps or hair loss.
SKN at Franks Dermatology
Location
Simmons Bank Plaza Building
4220 North Rodney Parham Rd., Suite 102
Little Rock, AR 72212
Phone + Information
Clinic Hours
Monday – Thursday: 8:30 – 5:00
Friday: 8:30 – 2:30