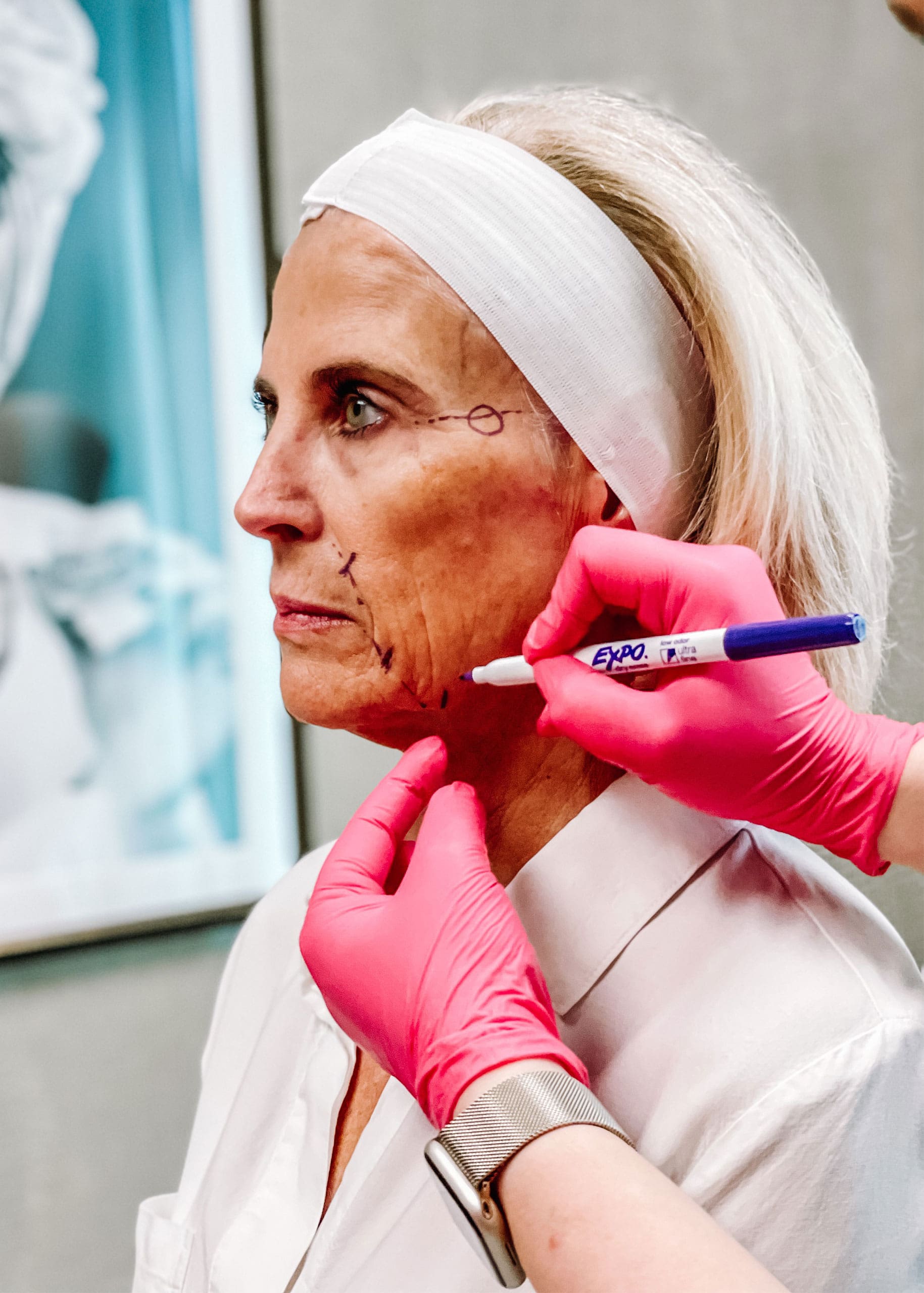 PDO THREADS
PDO threads are a highly customizable treatment for patients who are looking to tighten loose, sagging skin or those who want to stimulate new collagen growth. PDO threads can be used to treat nearly all areas of the body such as lips, crow's feet, nasolabial folds, eyelids, neck, etc. The PDO suture within the skin stimulates neocollagensis, which helps to replace collagen that is lost due to aging. Collagen has many "growth factors" that ultimately determine the condition of our skin. Overall, collagen keeps our skin strong and giving us the "fullness" look. As we age, our bodies stop producing as much collagen, which is the biggest reason we begin to see wrinkles and sagging skin as we age.
PDO thread lift is used to help lift and tighten loose skin, while also stimulating collagen production. PDO thread lifts also improve skin's texture for long-lasting results by minimizing the appearance of fine lines and wrinkles. Once the PDO suture is anchored in the skin, it stimulates neocollagensis, which helps to replace collagen that is lost with aging.
PDO thread lifts are performed by lifting and tightening the facial skin by using Polydioxanone (PDO) threads. During the procedure, the PDO threads are inserted into multiple different layers of the skin using a cannula to anchor the threads in order to lift and tighten the sagging skin. Depending on the location of where the threads will be placed, determines how many threads will be used (you can expect approximately 1-15 threads per section).
PDO smooth threads can be used in different areas of the face to increase collagen growth and help to smooth fine lines and wrinkles. PDO thread lifts are directed towards patients who experience moderate to advanced skin laxity. Whereas, the PDO smooth threads will be more for patients with mild to moderate skin laxity.
SKN at Franks Dermatology
Location
Simmons Bank Plaza Building
4220 North Rodney Parham Rd., Suite 102
Little Rock, AR 72212
Phone + Information
Clinic Hours
Monday – Thursday: 8:30 – 5:00
Friday: 8:30 – 2:30