Become a SKN BANK VIP and get exclusive access to member savings!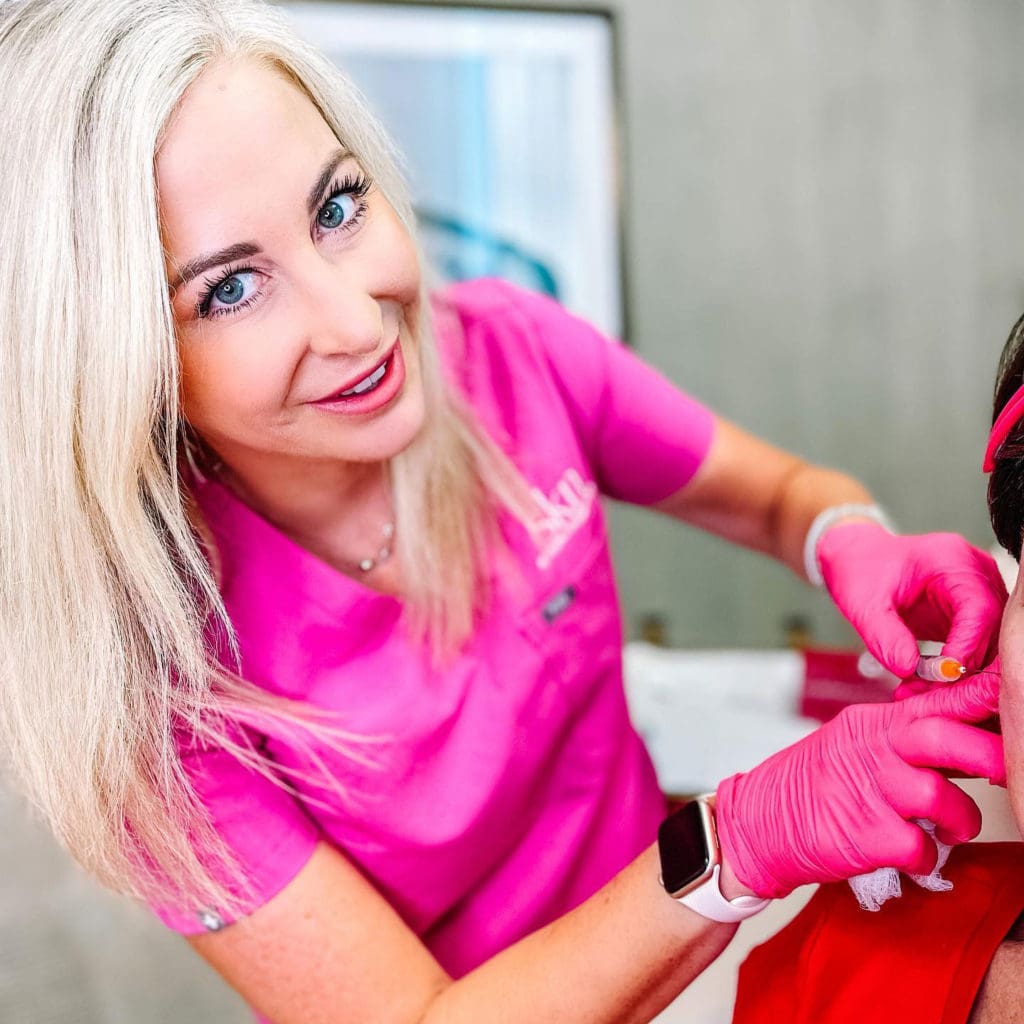 How does it work? Simple!
Every month a $150, $300 or $450 payment will be credited into your account at SKN which you can use towards Botox, Dysport, Filler and more! Every penny put into your SKN BANK account is yours to use. If you would like a service that is over your SKN BANK credit amount, we will apply your banked amount and you pay the difference—AND you will still get VIP pricing. This is a no brainer for patients who consistently come in for routine Botox/Dysport, Dermal Fillers and other skin health needs.
Want more information? Submit this form and we'll be in touch!
CANCELLATION POLICY: In the event you need to reschedule or cancel your appointment please do so 24 hours prior to your scheduled appointment time. No shows and cancellations less than 24 hours prior to your scheduled appointment time will be subject to a rescheduling fee of $100 in order to schedule a future appointment at SKN. The rescheduling fee will not be applied to future appointments, products, or services. Please note, arriving late may result in a reduced appointment time or rescheduling at the discretion of SKN at Franks Dermatology.
SKN at Franks Dermatology
Location
Simmons Bank Plaza Building
4220 North Rodney Parham Rd., Suite 102
Little Rock, AR 72212
Phone + Information
Clinic Hours
Monday – Thursday: 8:30 – 5:00
Friday: 8:30 – 2:30