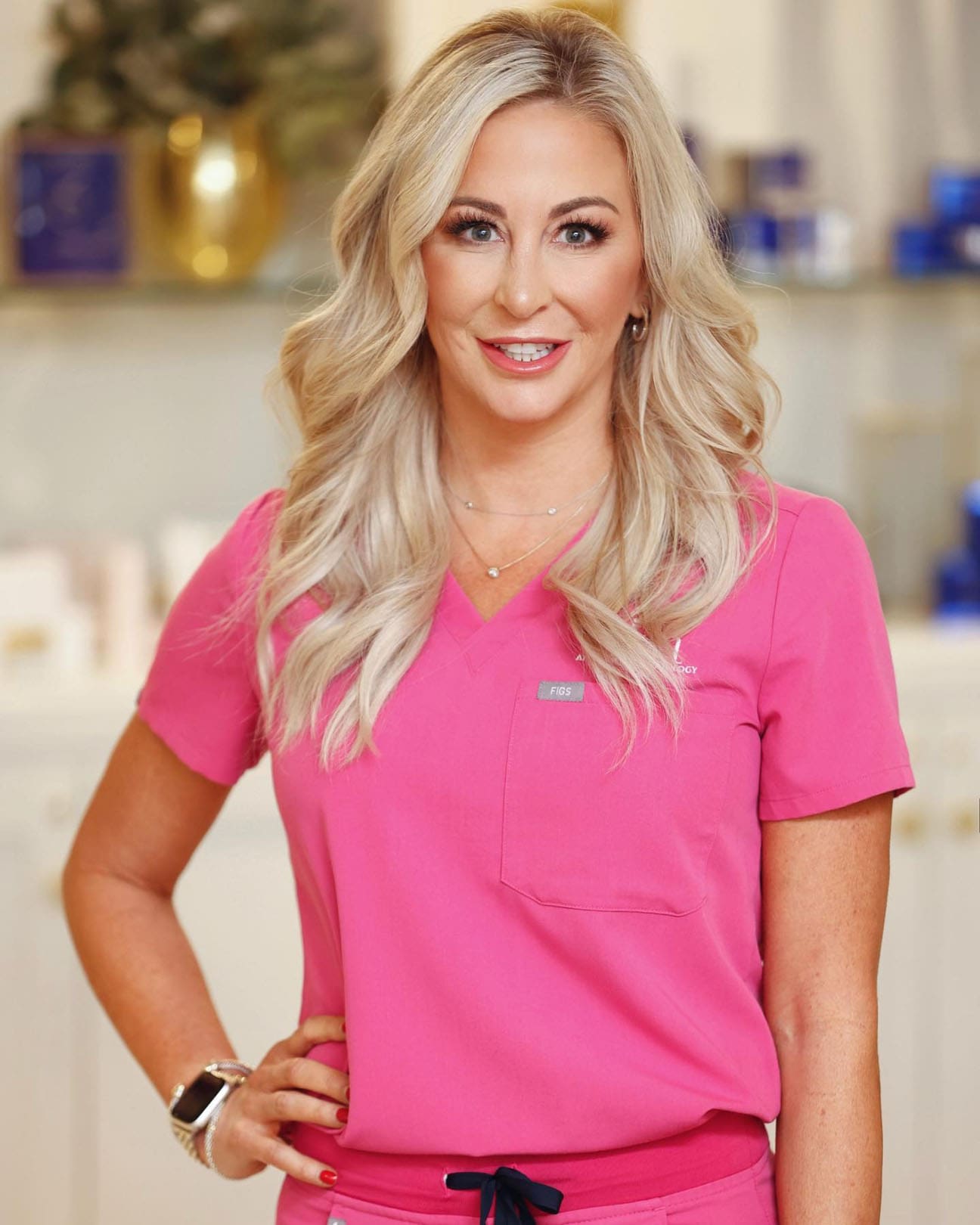 Rachel Sims
COO, aesthetic nurse injector certified Galderma trainer & private trainer
With over ten years of experience, Rachel is highly skilled with all cosmetic injectables, products, and services. Patients at SKN benefit from her advanced training and continual education on the safest and most effective products and procedures available.
Not only does Rachel provide the best care for her patients, she also spends her time devoted to training other injectors in this business. As a Certified Galderma Trainer, Rachel is able to travel to other injectors to train them on facial anatomy, injecting techniques, and all Galderma products including: Dysport, Restylane fillers, and Sculptra.
Honors & Awards
Voted Best Aesthetic Office by Soirée Recommends: Platinum Service Awards 2023
2022 40 Under 40 Honoree Voted Best Aesthetic Nurse Injector by Little Rock Soirée Recommends in 2021
Member of the 2021 Women to Watch class
CARTI's Festival of Fashion chair in 2019-2021
Honored by the Cystic Fibrosis Foundation at "Taste of the Finest" in 2018
Named "Best of the Best" RN by AY Magazine in 2018 & 2017
Requirements
Valid RN/NP/PA/MD license
On-staff Medical Director
Shadowing Experience
You will get to listen and learn as I treat my clinical patients. You will get to see assessment of patients, discussion of treatment plans, anatomy, injection techniques, product knowledge. Each clinic day consist of a combination of filler, Sculptra, PDO threads, Kybella, PRP/PRF treatments, and Botox/Dysport.
Each shadowing day is 6-8 hours.
Hands On Training
Hands on trainings are for novice to advanced injectors. Each private hands-on training is tailored to your aesthetic experience and current abilities.
Neurotoxin training include moderate to advanced neurotoxin techniques for full face, hyperhidrosis, and how to correct/avoid adverse events.
Filler trainings include advanced facial assessment, advanced facial anatomy, filler education, adverse advents management and protocol, and hands-on experience including techniques with sharp needle and cannula in the upper, mid , and lower face regions with dermal filler.
Additional trainings include Sculptra, PDO threads, Kybella, microneedling, and PRP/PRF.