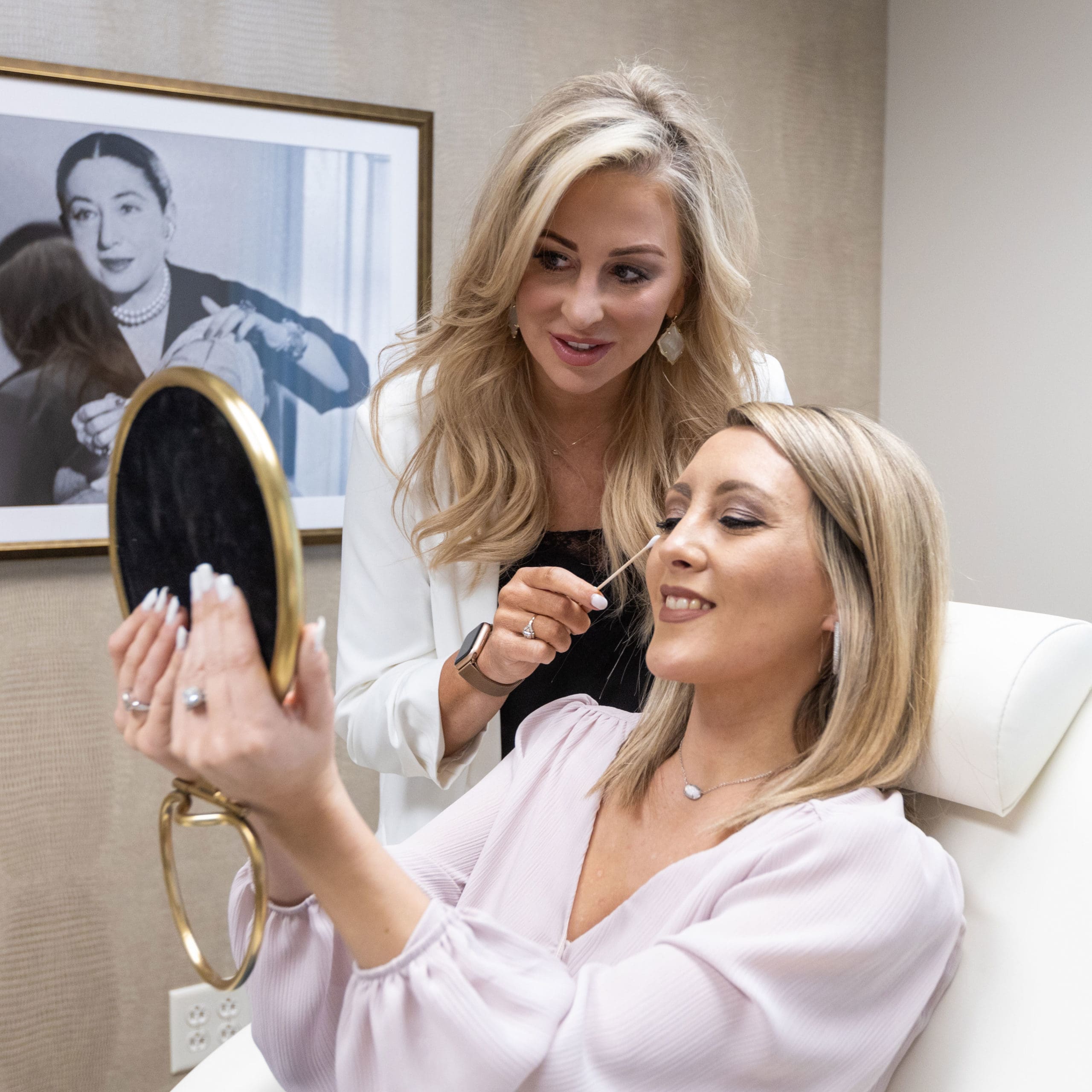 Botox or Fillers: Which is Right for You
We get asked all the time about the differences between Botox and fillers.
Which is better for preventing lines?
Which is better to correct wrinkles?
How do I know which one is right for me?
The good news is that both Botox and dermal fillers are great ways to prevent and correct signs of aging.  Here's an explanation of the differences between them!
Botox
Botulinum toxin (used in Botox and Dysport) temporarily relaxes the muscles in the face that cause lines and wrinkles.  It can be injected into the muscles between your eyebrows (glabellar region), your forehead, and the wrinkles around your eyes (crow's feet).  This will help to soften the lines and wrinkles there, giving you a more youthful appearance.  Regular Botox injections also keeps those lines and wrinkles from getting deeper.  It takes about 3 to 5 days to start kicking in and it lasts for about 3 to 4 months.  There's no downtime and it's a quick, painless procedure.
Dermal Fillers
As we age, our skin becomes thinner and dryer and the elasticity in our skin decreases.  We also lose collagen and hyaluronic acid, leaving us with a more hollow, sagging face.  Dermal fillers add volume to our faces by lifting and smoothing out those lines and wrinkles, giving you a fresher, well-rested look.
Most of the dermal fillers we use at SKN are made of hyaluronic acid, which naturally occurs in the body.  Cheeks, nasolabial folds, marionette lines, and lips are all popular areas for filler.  Fillers last anywhere from 9 months to 2 years, depending on the product.
Which is Right for You?
Not sure whether you should go with Botox or dermal fillers?  The experts at SKN are here to help!  Click here or call (501) 859-8973 for a consultation where we'll discuss your goals, budget, timeline, and more so we can find the perfect procedure for you.
SKN at Franks Dermatology
Location
Simmons Bank Plaza Building
4220 North Rodney Parham Rd., Suite 102
Little Rock, AR 72212
Phone + Information
Clinic Hours
Monday – Thursday: 8:30 – 5:00
Friday: 8:30 – 2:30