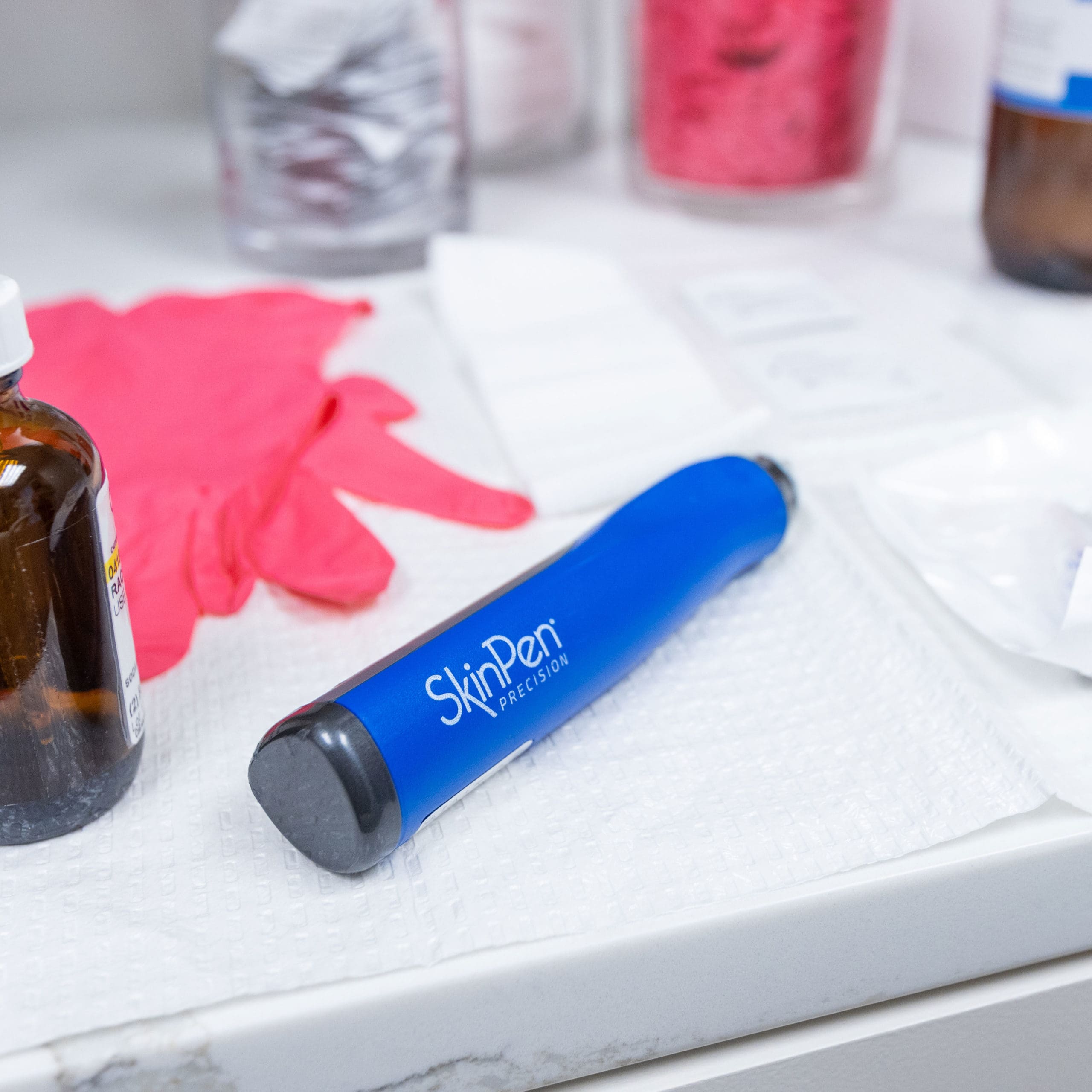 Level Up Your SkinPen Treatment with PRP
By Sydney Mayo, Aesthetic Nurse Injector & Licensed Aesthetician
One of my favorite treatments we offer here at SKN is SkinPen microneedling with platelet-rich plasma (PRP).  In my professional opinion, this duo is a slam dunk: it hits all the marks for anti-aging and skin rejuvenation.
The combination of microneedling with PRP is far more effective than microneedling or applying PRP alone.  While each treatment is effective individually, combining the two provides a vital foundation that's necessary for maximum absorption, reduced healing time, and optimal results.  (In other words, it's basically the team-up of the century.)
So what is platelet-rich plasma, anyway?  PRP is a preparation of platelets in concentrated blood plasma with regenerative growth factors used to stimulate skin healing, collagen production, and other important proteins that support the skin.  PRP can be used to treat scars, minimize pores and fine wrinkles, and rejuvenate your skin.
When used with SkinPen, the protein growth factors and nutrient-dense cells in PRP can more easily penetrate the microchannels created by microneedling.  This speeds up the healing process and results in more collagen and elastin production—exactly what you need to help skin that struggles with acne scars, texture issues, and loss of volume.
Already a SkinPen lover?  Try adding PRP to your next treatment to take your results to the next level!  Depending on your skin type and goals, I typically recommend 3 treatments (4 to 6 weeks apart) for optimal results.
Ready to experience this legendary combo for yourself?  Click here or call (501) 859-8973 to schedule an appointment at SKN.  I'll see you there!
SKN at Franks Dermatology
Location
Simmons Bank Plaza Building
4220 North Rodney Parham Rd., Suite 102
Little Rock, AR 72212
Phone + Information
Clinic Hours
Monday – Thursday: 8:30 – 5:00
Friday: 8:30 – 2:30