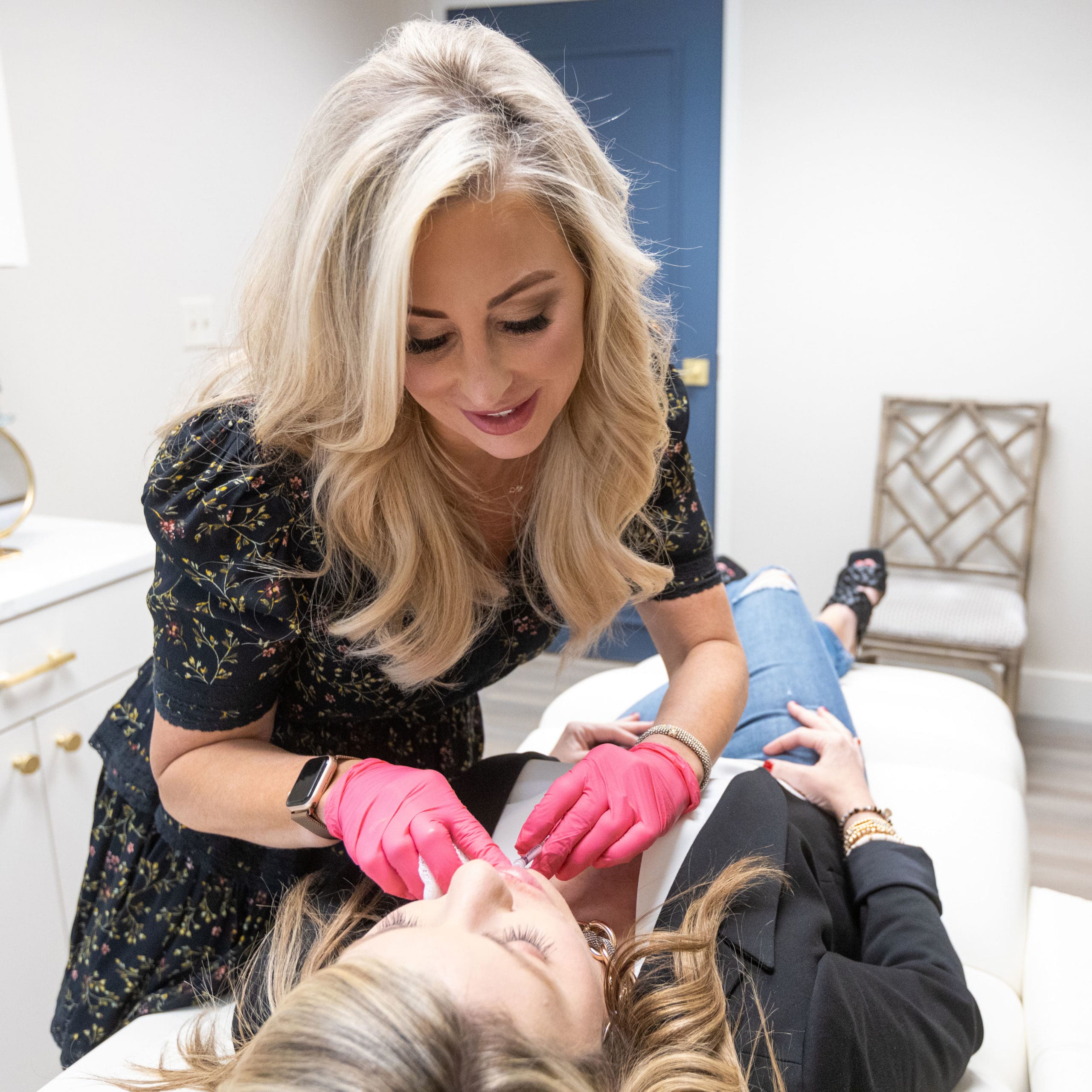 Love Your Lips
Everyone wants the perfect pout, but there's only so much you can do with overlining and lipstick!  However, fillers and injectables have a reputation of looking fake and overdone.  Yes, that can happen…when you go overboard with them or go to an injector who isn't properly licensed and trained.
Getting lip injections can be scary and intimidating, but knowing what to expect can help alleviate your anxiety.  Here are a few things to know before you get your lips injected:
Good lip injections don't come from the "perfect product."  Instead, they're a result of who's injecting them and how they administer the product.

When a lip injection is done correctly, your lips will feel completely natural.  Bumps and lumps are usually a result of the filler being placed too close to the surface.

Lip fillers are made of hyaluronic acid, which can be dissolved.  That means that if you aren't happy with how your lips look after your injections, the product can be completely dissolved with an enzyme called hyaluronidase.

Depending on the type of filler used, lip injections last anywhere from 6 to 18 months.

You'll see the results of your lip injection immediately.  Your lips will be a little swollen at first, but you'll still be able to see the effects of the filler.  They'll continue to gradually swell over the first 24 hours and will settle after about 48 to 72 hours.

Slight bruising and bleeding at the injection site is normal.  The bruise should fade after 2 to 5 days.

Don't expect to look like Kylie Jenner overnight!  You'll need to gradually increase the size of your lips over time—never all at once.

If you stop getting your lips filled, they'll return to their original state.  They won't become saggy or wrinkly!

If you have a history of cold sores, you should take prevention medication 3 to 5 days prior to your injections.
You don't have to make a dramatic change!  Just a subtle difference may be all you need to get back that sense of confidence.  
Ready to love your lips?  Click here or call (501) 859-8973 to request an appointment with the experts at SKN!
SKN at Franks Dermatology
Location
Simmons Bank Plaza Building
4220 North Rodney Parham Rd., Suite 102
Little Rock, AR 72212
Phone + Information
Clinic Hours
Monday – Thursday: 8:30 – 5:00
Friday: 8:30 – 2:30