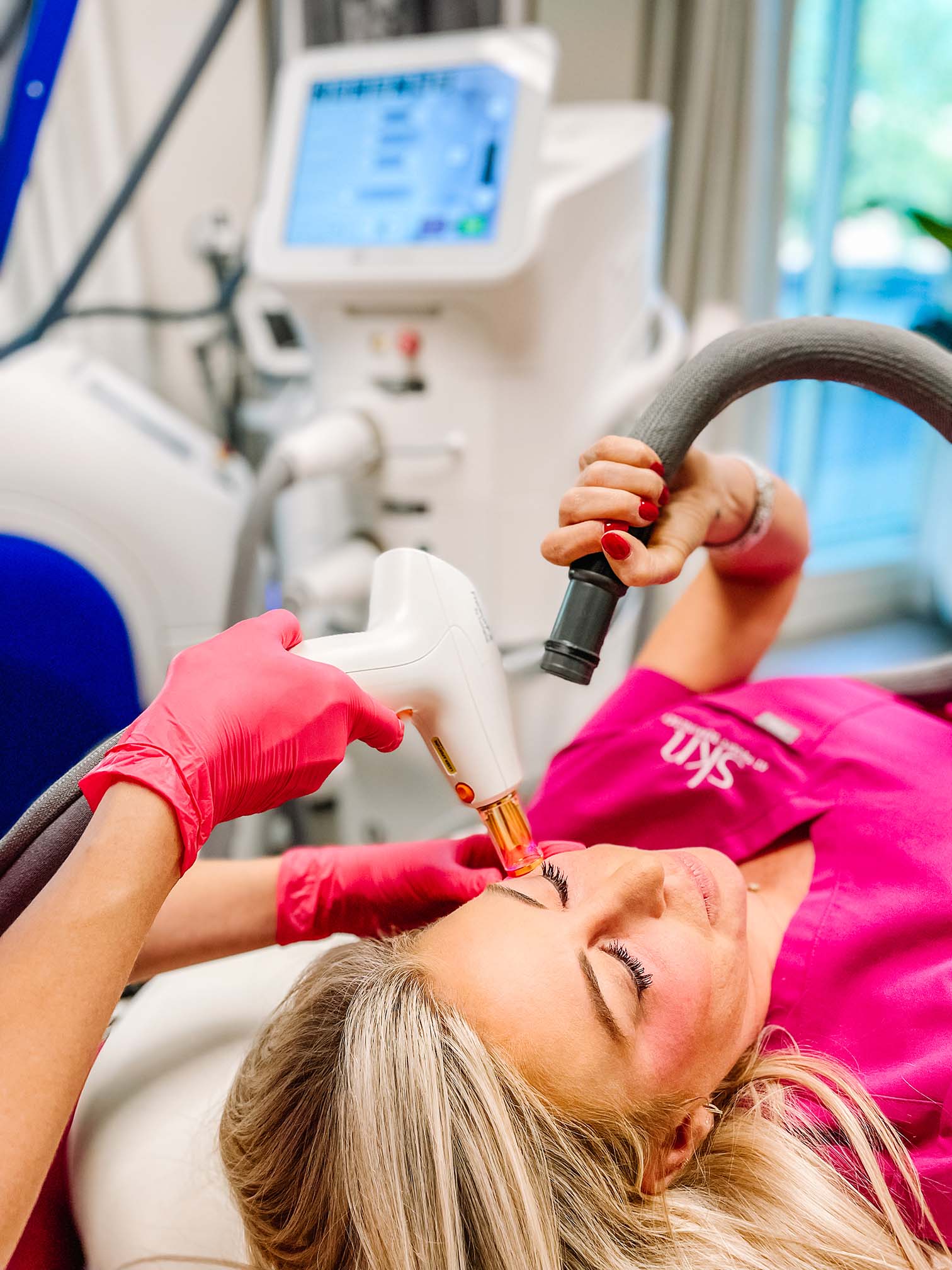 SmoothGlo
SmoothGlo is a combination treatment of Intense Pulsed Light (IPL) and Radiofrequency (RF) microneedling. When these two technologies are combined, they produce synergistic and superior results by targeting the three biggest signs of aging skin –tone, texture, and volume. By addressing all three areas in one session, SmoothGlo patients can dramatically reverse the visible signs of aging and enjoy a brighter, more youthful glow.
RESULTS: Varies by treatment
LASTS: Varies by treatment
RECOVERY: Minimal
PAIN: Varies by patient
REPEAT:We recommend a series of 3 treatments spaced 4 weeks apart.
SKN at Franks Dermatology
Location
Simmons Bank Plaza Building
4220 North Rodney Parham Rd., Suite 102
Little Rock, AR 72212
Phone + Information
Clinic Hours
Monday – Thursday: 8:30 – 5:00
Friday: 8:30 – 2:30