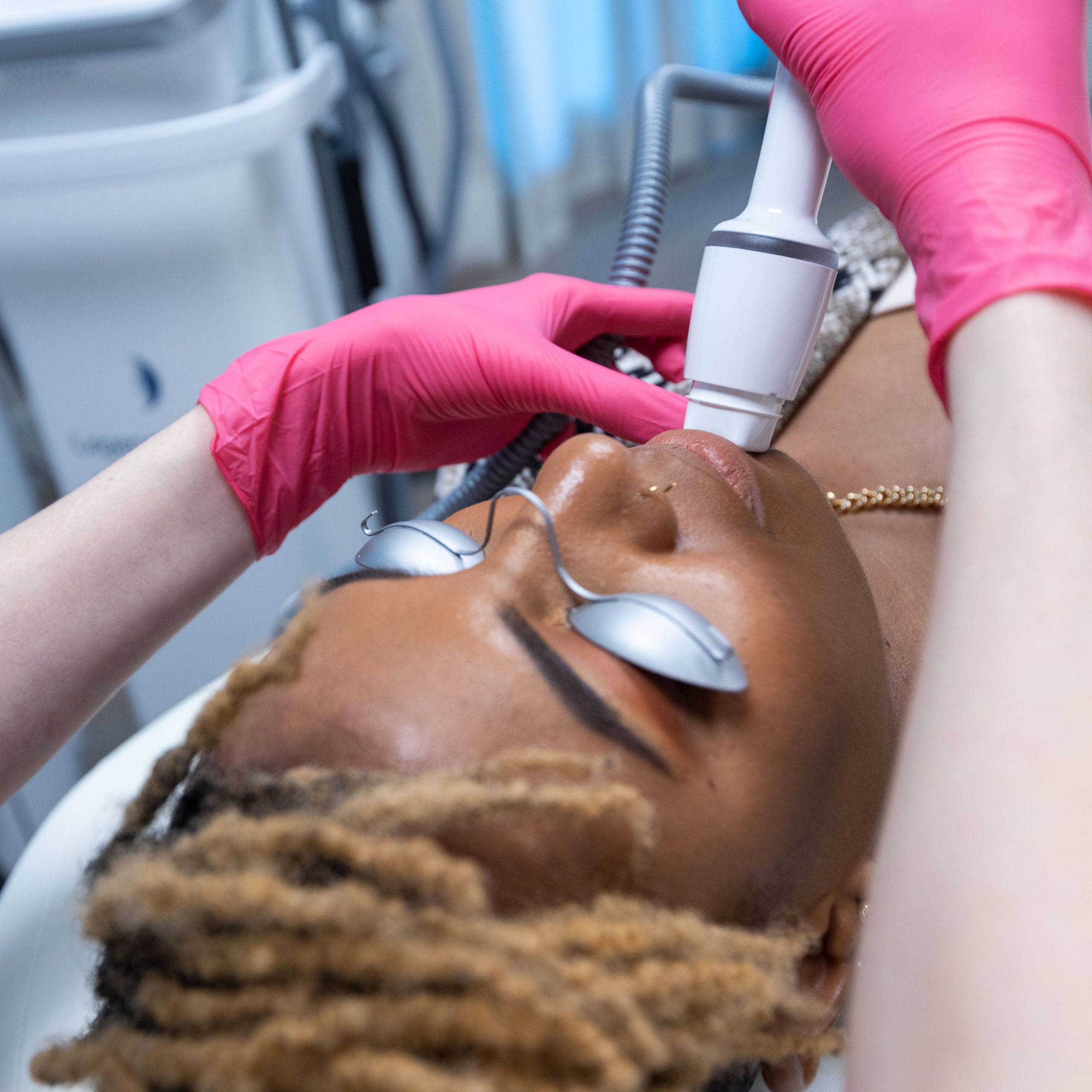 There are several ways to save during July and August on RF Microneedling with Lindsey!
– Purchase an individual treatment for $325 (1/2 off!)
– Purchase a package of 3 treatments for $1400 ($400 savings!)
Add PRP to your treatment for $150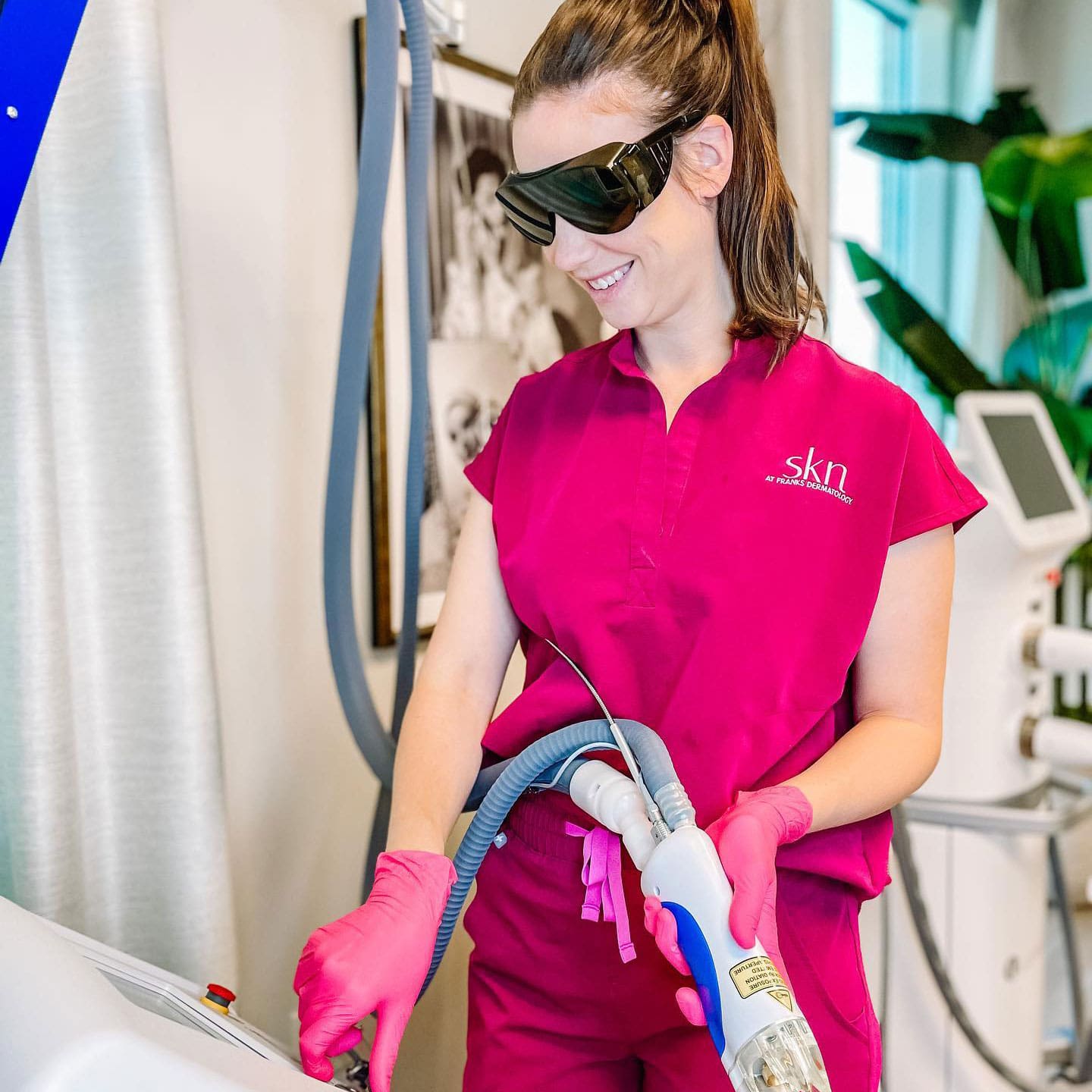 Receive 15% off the purchase of individual laser hair removal treatments during the months of July and August!
**Individual treatment purchases only, excludes packages.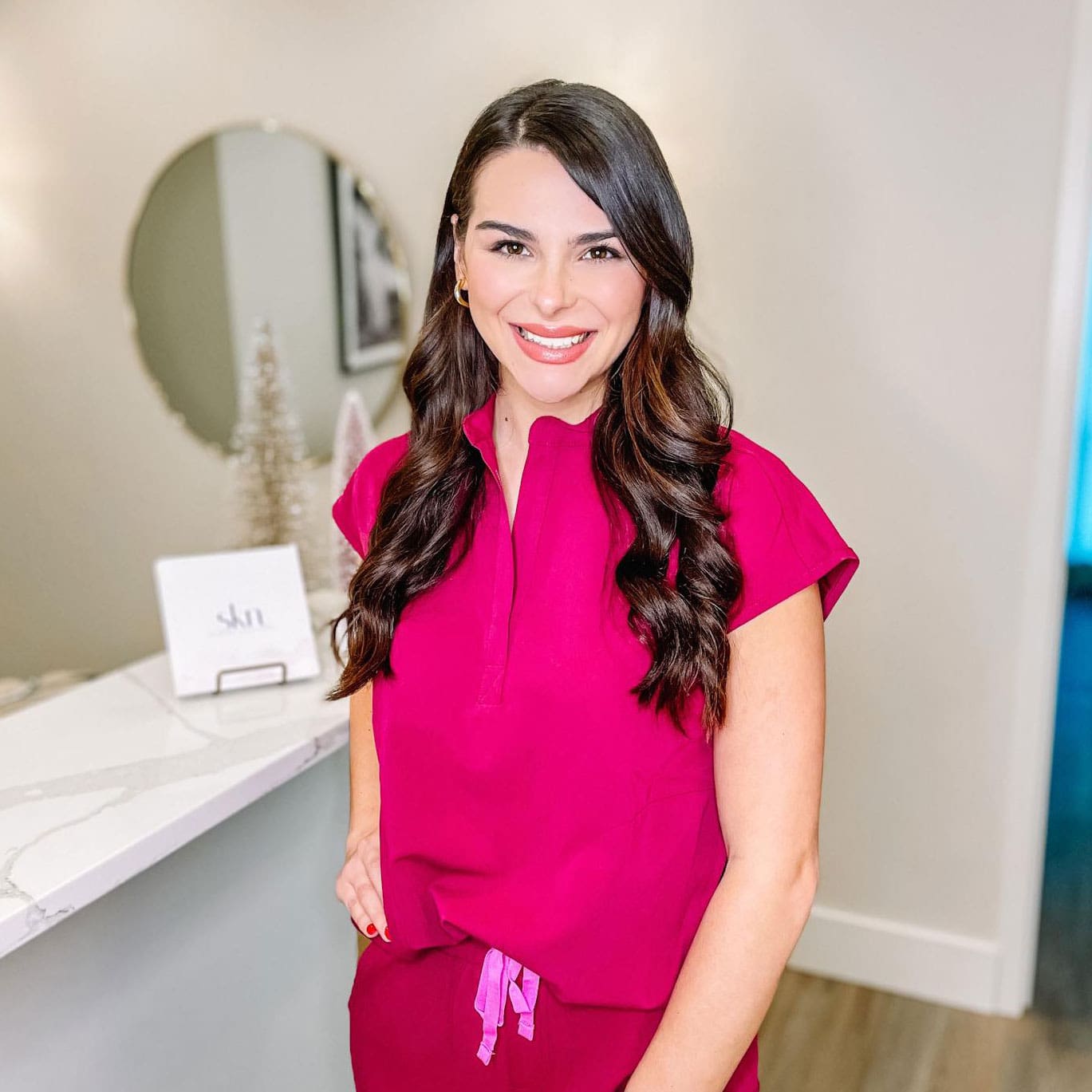 $125 OFF LIP FILLER WITH SYDNEY
Schedule your lip filler appointment with Sydney and save $125!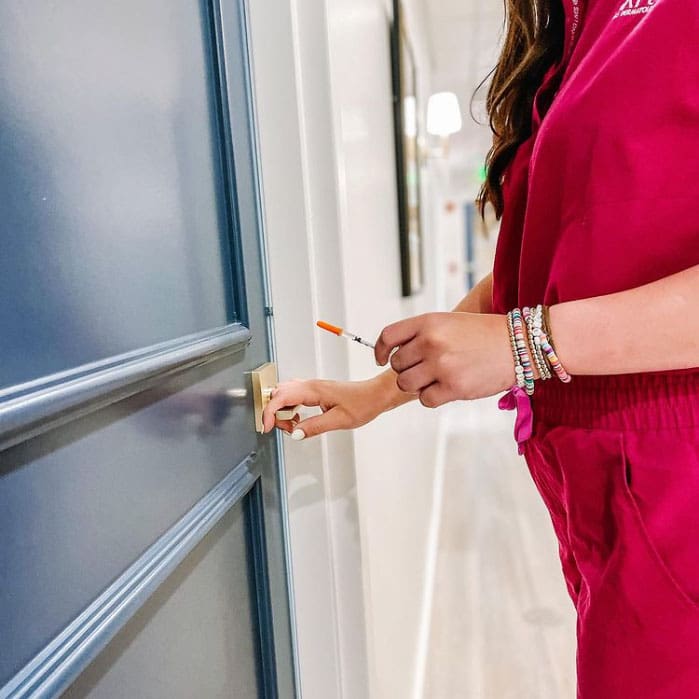 $1 OFF FIRST TIME BOTOX/DYSPORT WITH SYDNEY
Schedule your first Botox/Dysport appointment with Sydney and receive $1/unit off!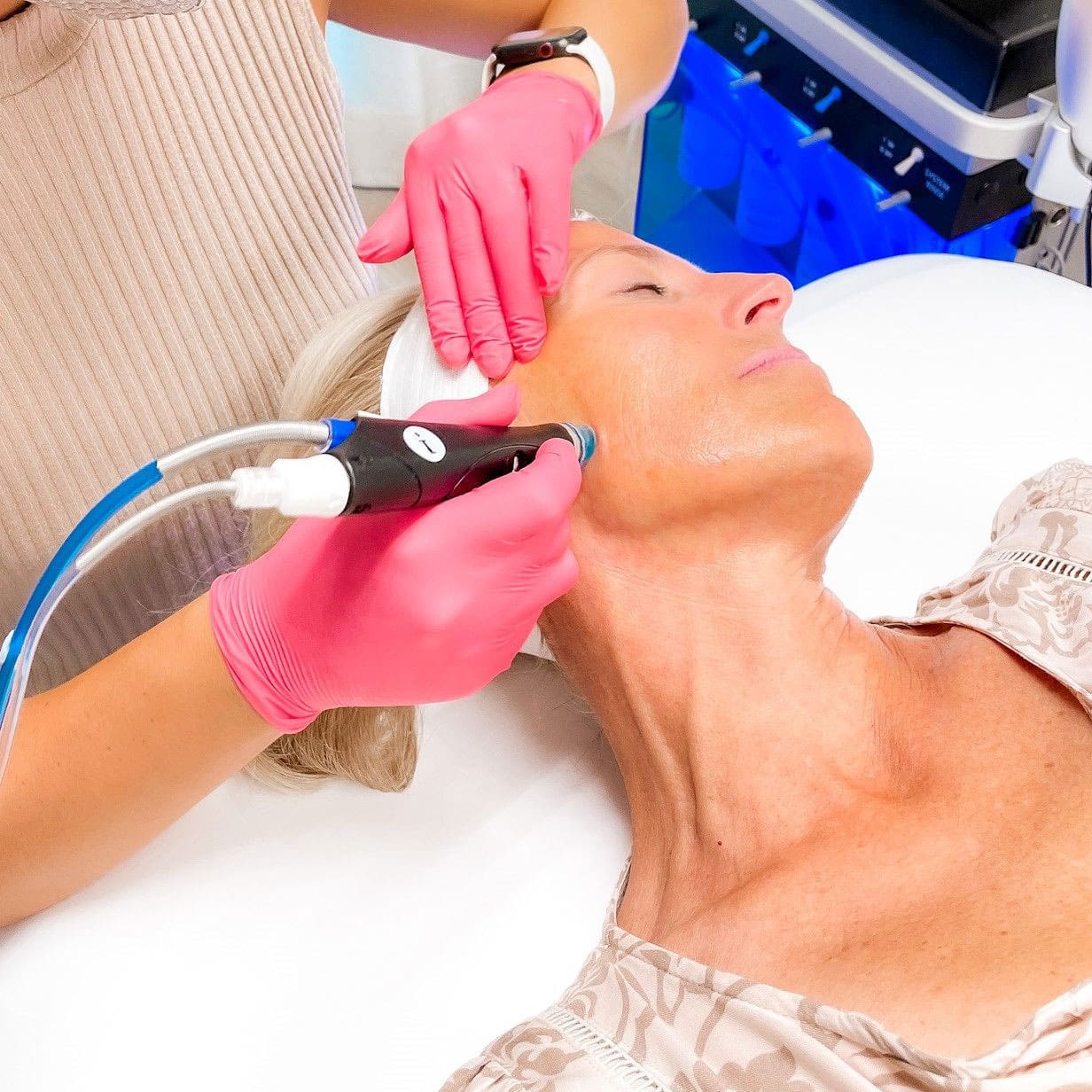 FREE BOOSTER WITH ANY HYDRAFACIAL
Schedule your HydraFacial in July or August and add a booster for free!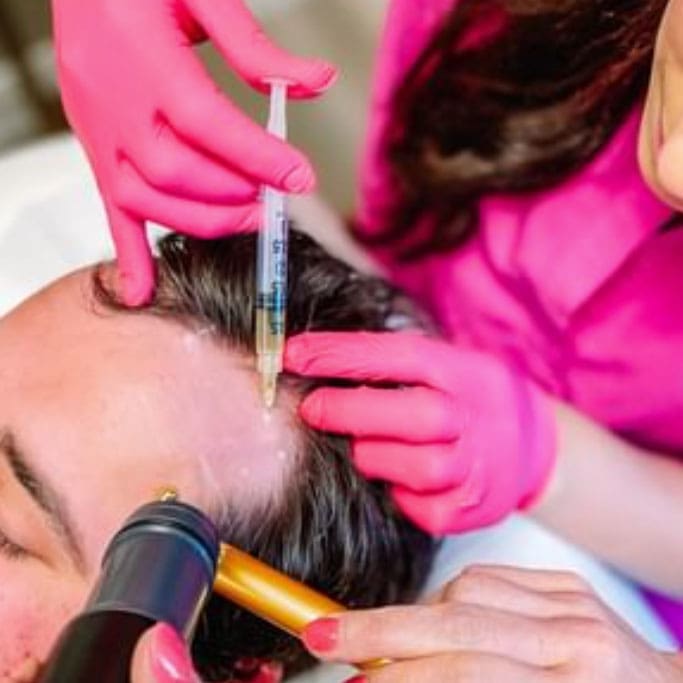 Take advantage of our SUMMER INTRODUCTORY PRICING and purchase a package of 3 PRP Hair Restoration treatments during July and August for $1400 ($400 savings!)
ABOUT PRP HAIR RESTORATION: Hair loss is a common concern we see and can be really discouraging. It is caused by genetic factors, environmental factors, hormones, androgens, and unknown causes. PRP for hair loss is a great way to stimulate the hair follicle and promote hair growth. The treatment is done in 3 steps. We draw a tube of blood, spin it down in the centrifuge to extract PRP, and then the PRP is injected directly into the scalp, triggering hair growth and providing an effective, natural remedy for hair loss. The results take time and require 3-6 consecutive treatments 4-6 weeks apart.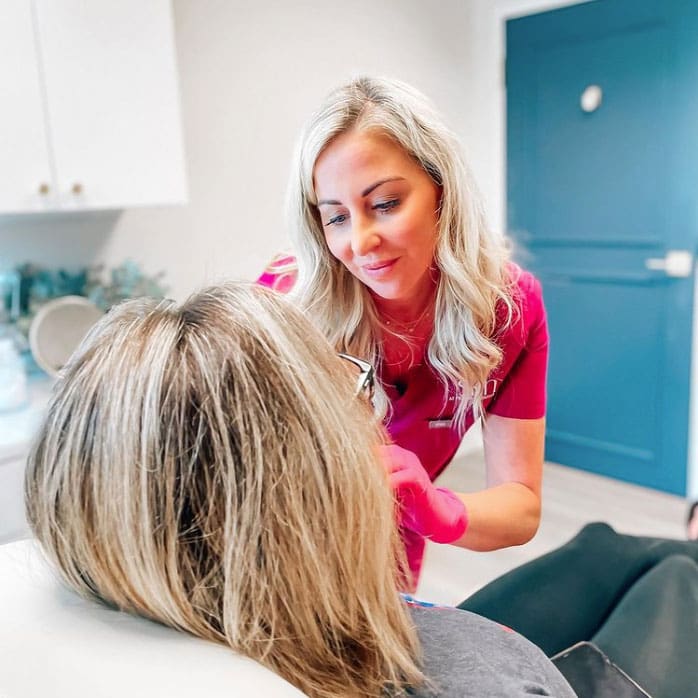 ABOUT PRF INJECTIONS: PRF injections are becoming popular for a reason. The notion that you can use your own body's growth factors to rejuvenate your skin has been huge in the aesthetic community. In addition, PRF injections in the face are a great way to restore volume, tighten skin, and rejuvenate hollow areas in the face. PRF essentially is your body's own natural Sculptra created from a vial of your blood. The growth factors and nutrient-dense cells extracted and injected can be a real game changer. This serves as a fantastic option for underneath the eyes and for gradual and natural collagen stimulation in the face. The results are tighter skin, more volume, and better texture.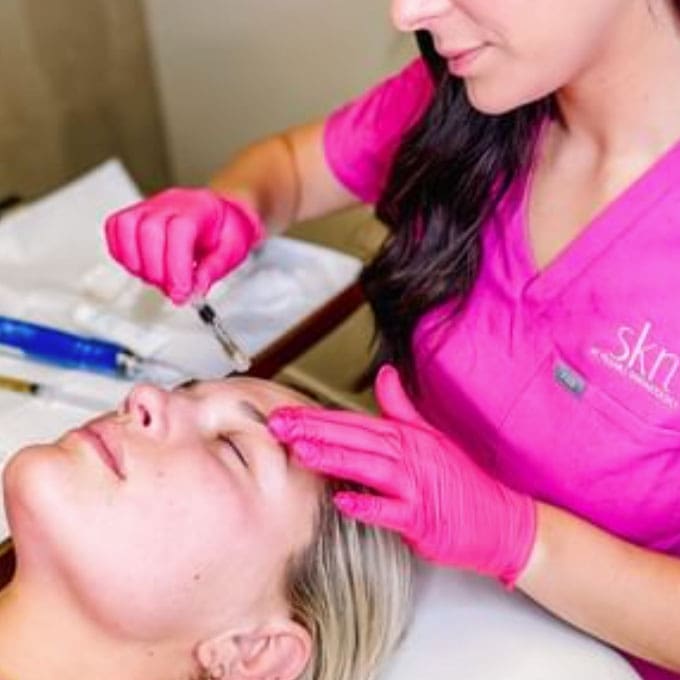 Receive special pricing when you purchase SkinPen with PRF treatments during July and August!
– Face $550 ($150 savings!)
– Face/Neck $650 ($150 savings!)
ABOUT SKINPEN WITH PRF: Skin pen with PRF offers accelerated and enhanced results of your microneedling treatment with amazing scientific backed research. PRF stands for platelet rich fibrin. We have previously used PRP to enhance microneedling, and while we believe PRP has delivered in results, we are constantly looking for the most effective course of treatment for our patients. The PRF product is spun at a lower speed so that the layers of the blood do not separate out as distinctly. This allows some of the white blood cells and stem cells to remain within the platelet layer that is collected for treatment. Thus, there are more healing factors within PRF than is typically seen in PRP. This addition to your microneedling is going to offer faster healing, tighter skin, more collagen and elastin production, and better resurfacing for fine lines, texturized skin, acne scarring, and pore size.
PLEASE NOTE: To qualify for special pricing services must be performed during the months of July or August. No pre-purchasing. Special pricing will not be honored if an appointment is rescheduled by the client to a date outside of the promotional month.
CANCELLATION POLICY: In the event you need to reschedule or cancel your appointment please do so 24 hours prior to your scheduled appointment time. No shows and cancellations less than 24 hours prior to your scheduled appointment time will be subject to a rescheduling fee of $100 in order to schedule a future appointment at SKN. The rescheduling fee will not be applied to future appointments, products, or services. Please note, arriving late may result in a reduced appointment time or rescheduling at the discretion of SKN at Franks Dermatology.
SKN at Franks Dermatology
Location
Simmons Bank Plaza Building
4220 North Rodney Parham Rd., Suite 102
Little Rock, AR 72212
Phone + Information
Clinic Hours
Monday – Thursday: 8:30 – 5:00
Friday: 8:30 – 2:30