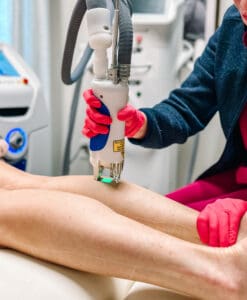 BUY INDIVIDUAL LASER HAIR REMOVAL TREATMENT, RECEIVE 50% OFF YOUR NEXT TREATMENT
Schedule Laser Hair Removal with Lindsey during the month of April and save 50% on your May treatment!
ABOUT LASER HAIR REMOVAL: Ideal for all skin types and tones, SPLENDOR X is a laser hair removal procedure that is safe, effective, and permanently reduces hair. SPLENDOR X combines alexandrite and Nd:YAG wavelengths for a perfectly tailored treatment that's fast, effective, and comfortable.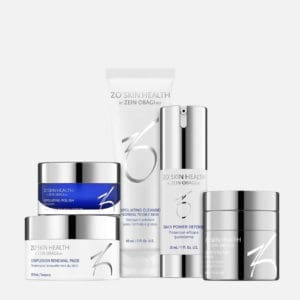 15% OFF ALL ZO SKIN HEALTH KITS
ABOUT ZO SKIN HEALTH: ZO® provides comprehensive solutions for creating and maintaining healthy skin for anyone regardless of age, ethnicity, unique skin condition or skin type.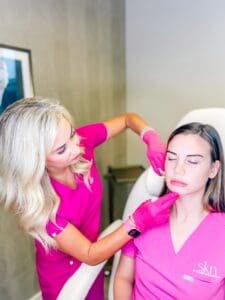 SKN SIGNATURE FULL FACE REJUVENATION
The SKN Signature is the perfect full-face injection rejuvenation featuring a combination of cheek, chin, jawline, and lip filler.
Schedule the SKN Signature with Rachel and receive 5 syringes for the price of 4!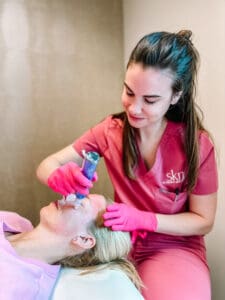 $50 OFF SKINPEN WITH LINDSEY
About SkinPen: Micro-needling is a minimally invasive skin rejuvenation procedure that helps minimize the signs of aging. SkinPen causes controlled micro-injuries that stimulate your body's natural wound healing process. The micro-injuries trigger the release of cytokines and growth factors that lead to collagen growth. It evens out your skin tone and texture, improves fine lines and wrinkles, pore size, and acne scarring.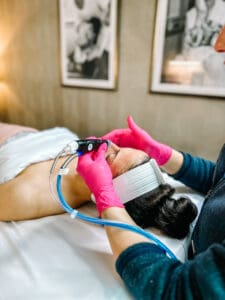 NEW PATIENT SPECIAL: 20% OFF ANY HYDRAFACIAL
Our Signature HydraFacial deep cleans, exfoliates and rehydrates using HydraFacial's patented vortex fusion technology and super serums, followed by LED lights to infuse the products. Along with improving signs of aging, it's many benefits include a more hydrated, bright, plump, and clear complexion.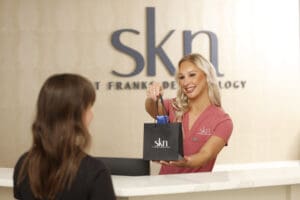 NEW PRODUCT: 20% OFF MILLER MARSH RETINOL BOOSTER
The retinol 3% booster is made with the highest concentration of retinol as a weekly or bi-weekly regimen to be used in place of your luxe retinol 1.5%.
Retinol is a potent antioxidant that stimulates collagen production and promotes cell turnover, thus improving the appearance of fine lines, wrinkles, discoloration, pores, and blemishes.
PLEASE NOTE: To qualify for special pricing services must be performed during the months of March. No pre-purchasing. Special pricing will not be honored if an appointment is rescheduled by the client to a date outside of the promotional month. Specials cannot be combined with any other offers.
CANCELLATION POLICY: In the event you need to reschedule or cancel your appointment please do so 24 hours prior to your scheduled appointment time. No shows and cancellations less than 24 hours prior to your scheduled appointment time will be subject to a rescheduling fee of $100 in order to schedule a future appointment at SKN. The rescheduling fee will not be applied to future appointments, products, or services. Please note, arriving late may result in a reduced appointment time or rescheduling at the discretion of SKN at Franks Dermatology.
SKN at Franks Dermatology
Location
Simmons Bank Plaza Building
4220 North Rodney Parham Rd., Suite 102
Little Rock, AR 72212
Phone + Information
Clinic Hours
Monday – Thursday: 8:30 – 5:00
Friday: 8:30 – 2:30