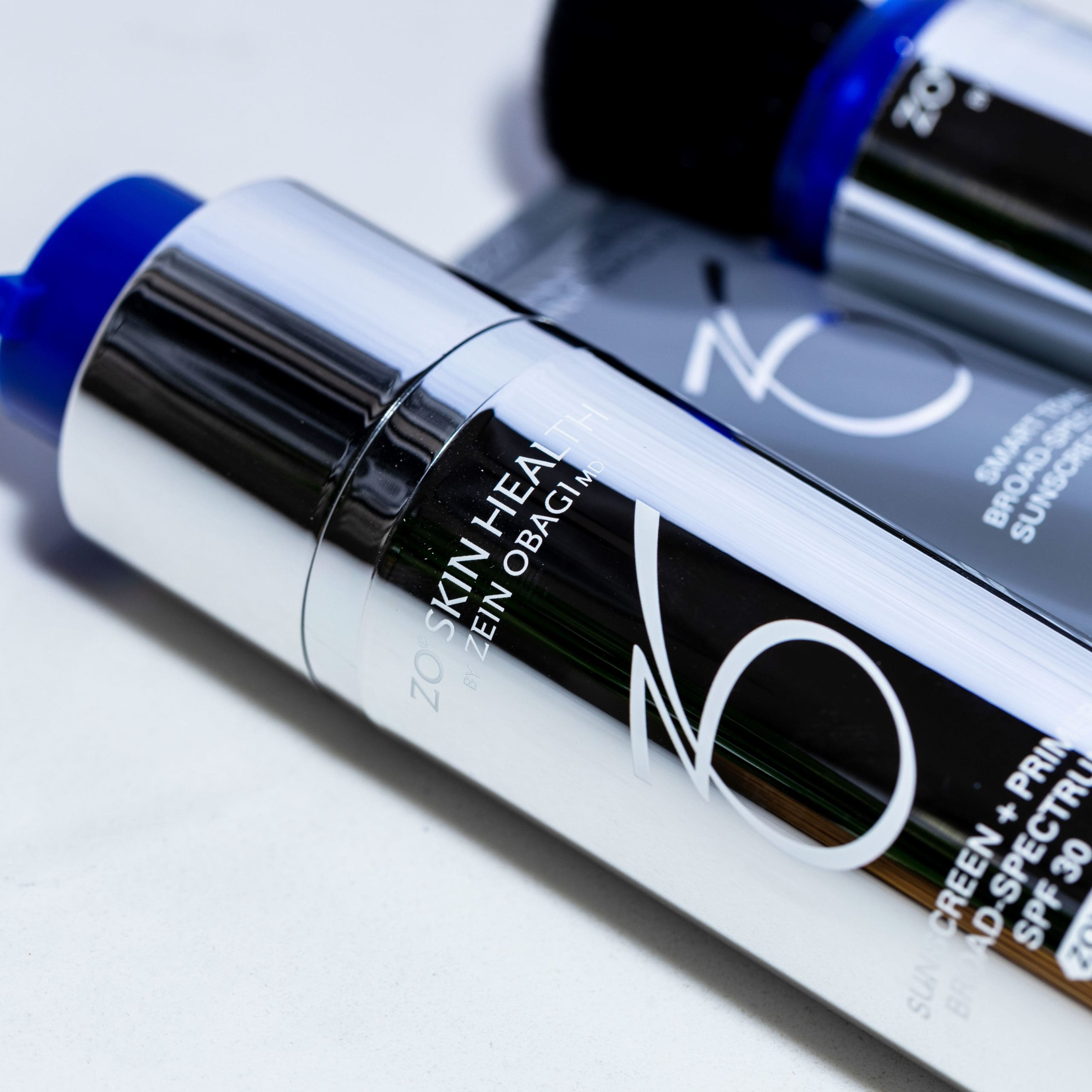 Summer Skin Protection
Here at SKN, we love the feeling of soaking up the summer sun…but we hate the skin cancer, wrinkles, sun spots, and other damage it can cause without proper protection.  Choosing the right sunscreen can be confusing, so here are our tips for finding the right one for you!
How do I choose the right sunscreen?
The most important thing you need to consider when purchasing a sunscreen is choosing one that contains zinc oxide or titanium oxide.  A sunscreen containing these ingredients provides broad spectrum protection, which means it'll protect you from both UVA and UVB rays.  (All sunscreens protect against UVB, but not all of them protect against UVA!)
UVA rays, which account for 95% of our sun exposure, penetrate deeper into our skin and lead to skin cancer, wrinkling, loss of elasticity, and hyperpigmentation.  UVB rays, which affect the outer layers of our skin, cause tanning and sunburns.
What is SPF, anyway?
SPF stands for sun protection factor.  It's the level of protection the sunscreen provides against UVB rays.  We always recommend choosing an SPF of 30 or higher to block 97% of the sun's UVB rays.  While higher SPFs block slightly more of the sun's UVB rays, there's no SPF that blocks 100% of them.
How often should I reapply my sunscreen?
It's a common misconception that higher SPFs don't need to be applied as often.  Just because you're using a higher SPF doesn't mean you're all set for the day!  All sunscreens, regardless of SPF, should be applied every two hours if you're swimming or sweating a lot.
Do I only need sunscreen in the summer?
Nope!  We should protect our skin all year long.  As fun as the sun is, it can also cause wrinkles, hyperpigmentation, and skin cancer—even in the cooler seasons.  Be sure to protect yourself when you're going out for extended periods of time to keep your skin healthy!
Want to learn more about how to protect your skin?  Click here or call (501) 859-8973 to make an appointment with the experts at SKN!
SKN at Franks Dermatology
Location
Simmons Bank Plaza Building
4220 North Rodney Parham Rd., Suite 102
Little Rock, AR 72212
Phone + Information
Clinic Hours
Monday – Thursday: 8:30 – 5:00
Friday: 8:30 – 2:30